TriMet stop coverage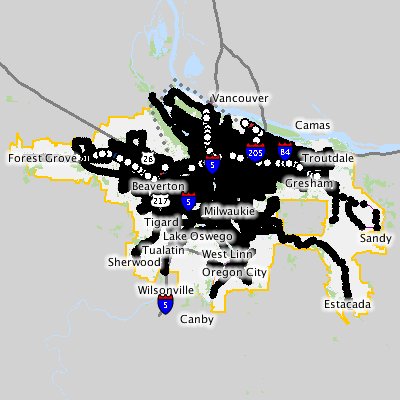 From the old Interactive Map. I believe it would time out or something and forget the current zoom level that was being shown but still remember what layers were active.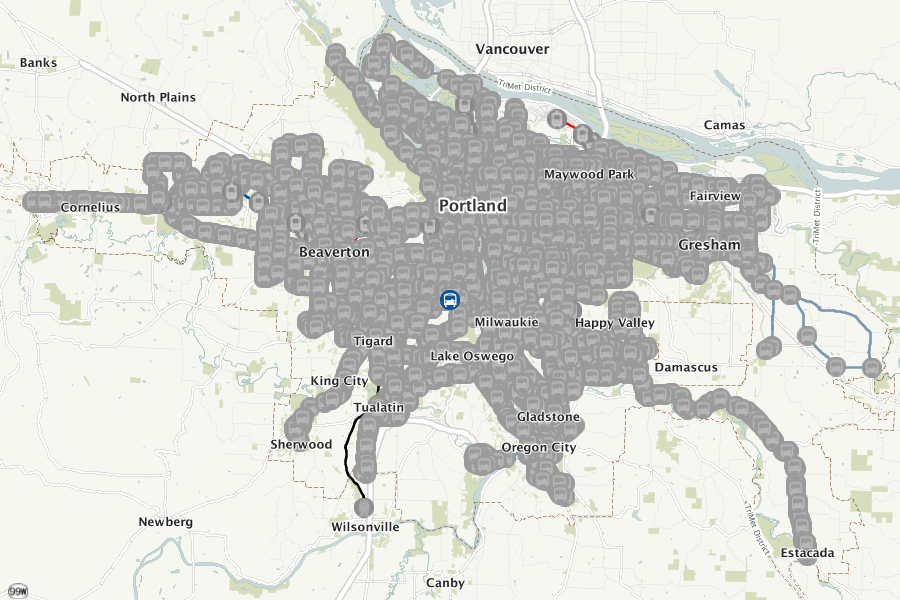 From the program used to show the maps on the stop info pages. The highlighted (blue) stop is SW Taylors Ferry & 17th in Portland going west, which appears to be approximately the geographic center of the transit system.