Transit Tracker Line 58 oddities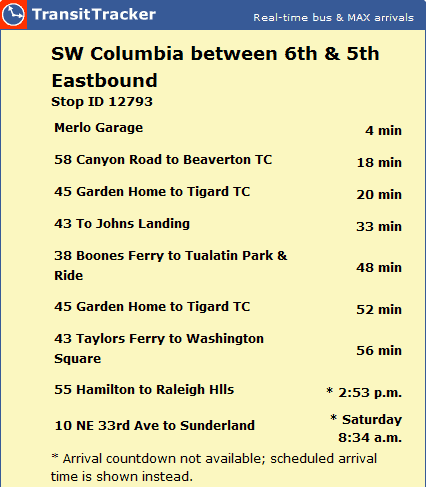 Line 10 did not officially stop at this stop. The Line arrival shown is actually a Line 58 bus that will change to Line 10 after that stop. Also note the "Merlo Garage" arrival. Taken during the Portland Mall closure.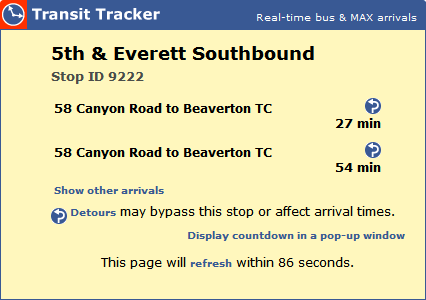 Line 58 did not serve this stop, instead stopping at the other set of stops in the North Mall. This was actually a Line 10 bus that was switching to Line 58. Taken before the old mall closed; I\'m not sure if the bus would have actually stopped there or at the Line 58 stop.