Interesting Service Alerts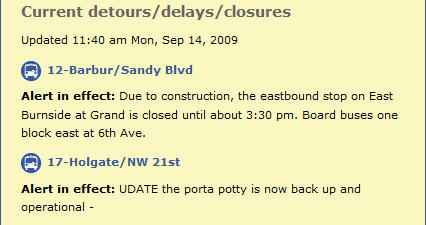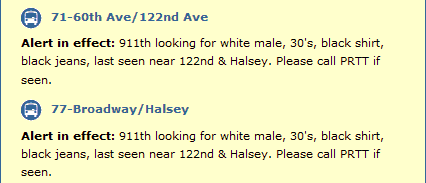 I think this one was just mistakenly made public. The "th" gets automatically added.

Three separate alerts for the same issue. Also, I like the 'It appears they are setting up a little early'.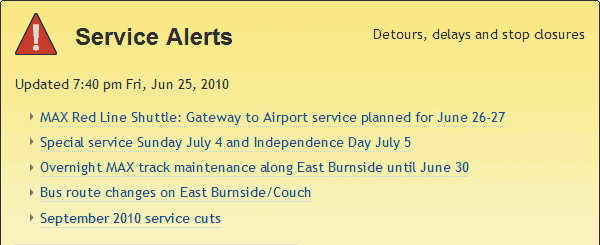 What they meant was that they were observing the 5th as a holiday since the 4th was on a Sunday.

Line 94 doesn\'t run on Saturdays, so it can\'t be affected by the first alert.

Not a Service Alert, but similar.
Seen on Mon, Mar 1, 2010:
Alert in effect: No service to the stop at SE Harrison & 31st in Milwaukie due to a train in the railroad crossing.